Tuscan Coffee Inspired Cocktails
Eight of the finest concoctions from two of Laura Bridge's gins that scored silver medals at the 2021 London Spirits Competition.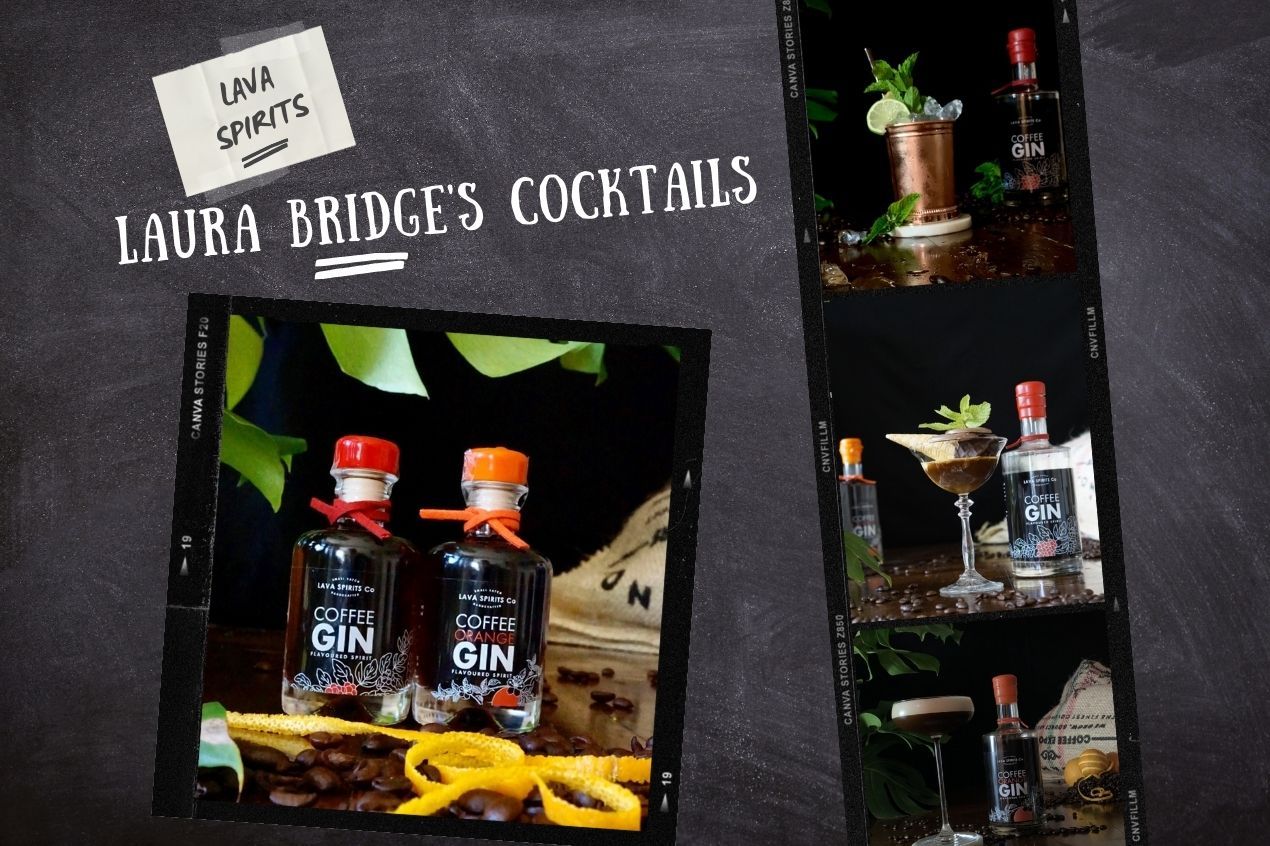 While living a glorious life in Italy, Laura Bridge fell in love with the simple, restrained and perfectly balanced flavour combinations on the Tuscan tables. Even as she moved to London to carve out a successful career, her mind would often time wander back to Florence, to the times she had the delectable food that captured her imagination. She wanted to connect with her love for those times. So she began to ponder over the ways she could do this.
During her walks with her dog Nala around the quaint English village she now resides in, she had plenty of time to delve into her thoughts. She noticed the abundance of wild fruits growing in the hedgerows and fields around the village. She began foraging these fruits and started making fruit infused gins much to the delight of her friends. Once winter came around and the fruit supplies dried up, Laura was faced with the question of what more she could add to her gin.
Once again, her love for Italy came to the rescue. She remembered the espressos she sipped in small cafes. This led to Laura blending together coffee and gin, perfecting the mix until the balance was just right. This gave birth to Lava Spirits Ltd, combining Laura Bridge's love for gin and passion for coffee. Laura's brand attained new highs at the 2021 London Spirits Competition as both her gins scored a silver medal win.
The London Spirits Competition is an annual spirit judging competition that rates the entrants on the basis of their quality, value and packaging. Judged by head bartenders, spirits buyers, mixologists and experts of the UK drinks industry, getting an award at the prestigious competition is an incredible achievement. For Laura Bridge and Lava Spirits Ltd, this achievement was twofold.
The Gins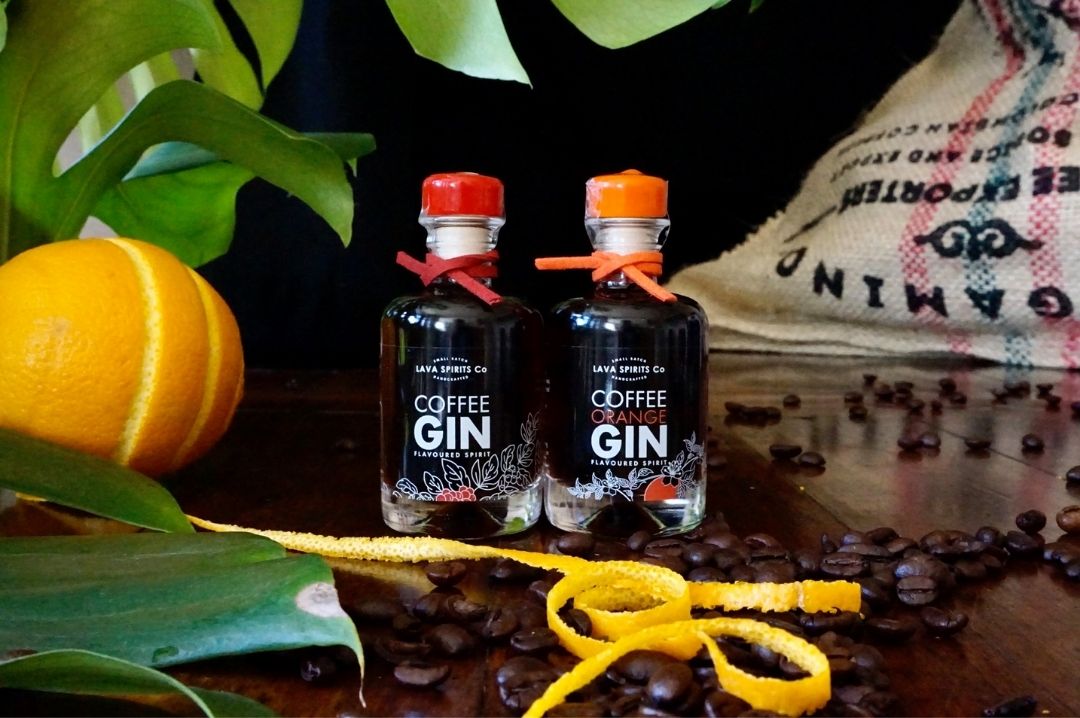 Laura Bridge's Award-winning Gins, Source Facebook
The Coffee Gin is a pairing of a premium London Dry with the finest South American Arabica Coffee. The two flavours have combined to form a complex drink that has wonderful aromas of chocolate, cherry and marzipan. The palate has medium sweetness and the gin will remind you of a freshly brewed coffee.
The second gin from Lava Spirits Ltd to win at the competition was the Coffee Orange Gin. The intensely aromatic gin has citrus oranges complementing the coffee notes which further translate to notes of chocolate and cherry on the palate. Both of these fine coffee-based gin expressions are a mixologist's delight. They are at the centre of multiple cocktails, which you can whip up any time of the day.
LAVA Spritz:
Ingredients:
25ml Aperol
15ml Simple Syrup
25ml LAVA Coffee Orange
Orange twist
Method:
Build the ingredients in a glass with ice. Stir the mix nicely before garnishing it with an orange twist.
The LAVA Spritz and LAVA Fiesta
LAVA Fiesta:
Ingredients:
30ml LAVA Coffee Gin
15ml lime juice
20ml sugar syrup
Method:
Add the ingredients to a Mule Mug with mint. Lightly muddle to bruise the mint and top with crushed ice. Garnish with a lime wheel and a mint bouquet.
LAVA Affogato:
Ingredients:
A scoop of vanilla ice cream
30ml LAVA Coffee Gin
1 tsp honey
1 dash cocoa bitters
Method:
Build the ingredients in a glass. Garnish the mix with chocolate thins, mint and a sugar cone.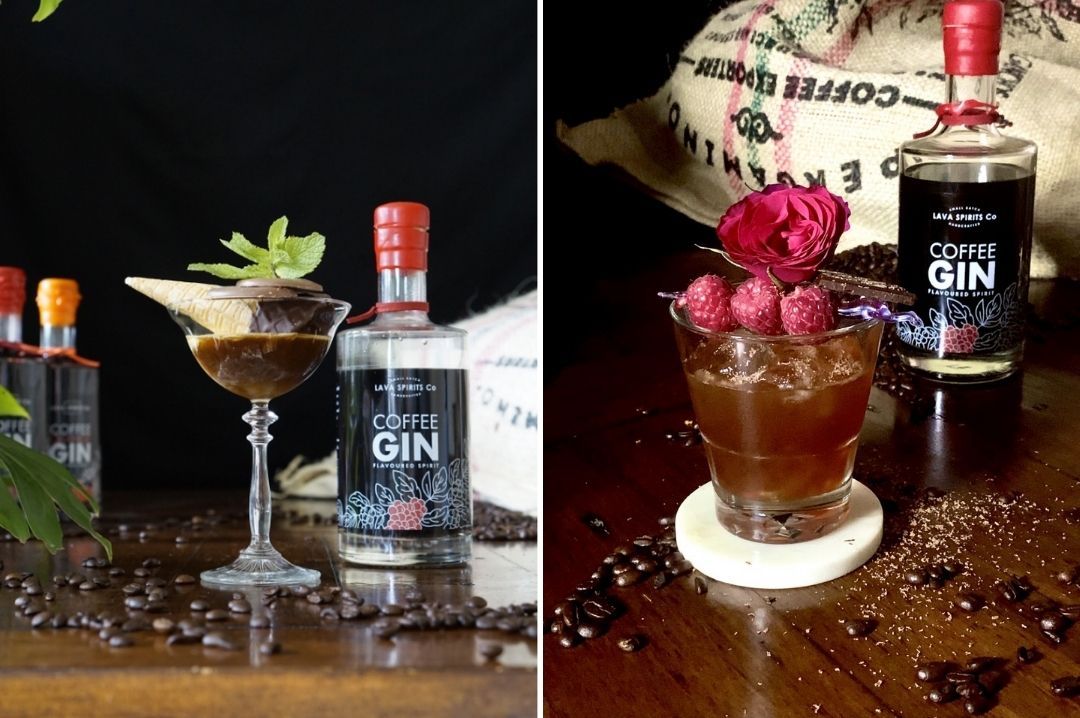 The Affogato and Winter Berry Signature
The Winter Berry Signature:
Ingredients:
30ml LAVA Coffee Gin
15ml Chocolate Liqueur
20ml Benedictine
15ml lime juice
5/6 muddled raspberries
Method:
Get all the ingredients into a shaker and shake vigorously. Strain into a tumbler over ice cubes. Garnish with raspberries and grated dark chocolate.
LAVA Love Tiramisu:
Ingredients:
35ml LAVA Coffee Gin
25ml Coffee Liqueur
15ml Amaretti Non-Alcoholic Spirit
2 dashes of cocoa bitters
A bar spoon of sour cream or Mascarpone
15ml Demerara sugar syrup (optional)
Method:
Add all the ingredients to a shaker with ice. Upon shaking, strain the mix into a martini glass. Garnish with cream, cocoa and red candy.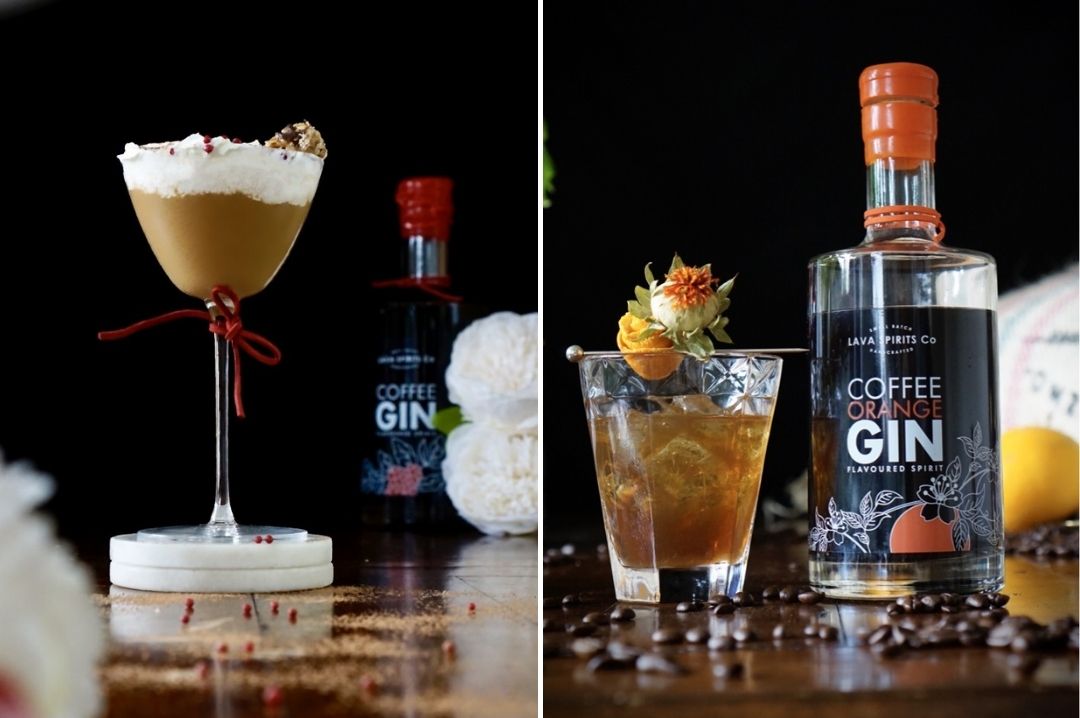 The Love Tiramisu and Winter Sun
LAVA Coffee Orange Winter Sun:
Ingredients:
50ml LAVA Coffee Orange Gin
A spoonful of Orange Marmalade
20ml Disaronno
2 dashes of Orange Bitters
Method:
Add all to mixing glass with ice. Stir. Strain into a tumbler over ice. Garnish with an orange twist.
LAVA Espresso Martini:
Ingredients:
30ml LAVA Spirits COFFEE GIN
20ml Coffee Liqueur
30ml Espresso
15ml Cinnamon Syrup
Method:
Get all the ingredients together in a shaker and shake vigorously with ice. Garnish the mix with a cinnamon quill.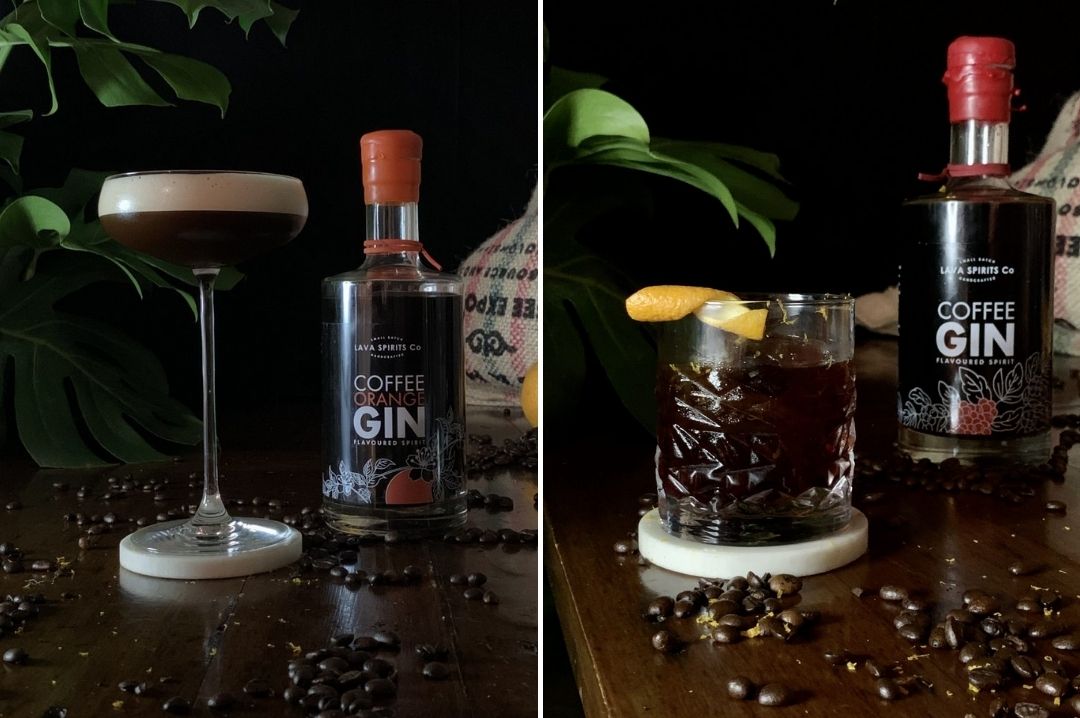 The LAVA Spirits Espresso and LAVA Spirits Negroni
LAVA Coffee Negroni:
Ingredients:
30ml LAVA Coffee Gin
30ml Campari
30ml Rosso Vermouth
Method:
Pour over cubed ice into a rocks glass. Garnish with an orange twist or Maraschino cherry.
Alongside these five cocktails, Laura Bridge's award-winning gins can be the base for a few other concoctions as well. Check them out and stir up your favourites.