5 London Bars make it to the World's 50 Best Bars 2022!
The 2022 edition of The World's 50 Best Bars represents the ultimate international guide to the world's top bars and drinking destinations.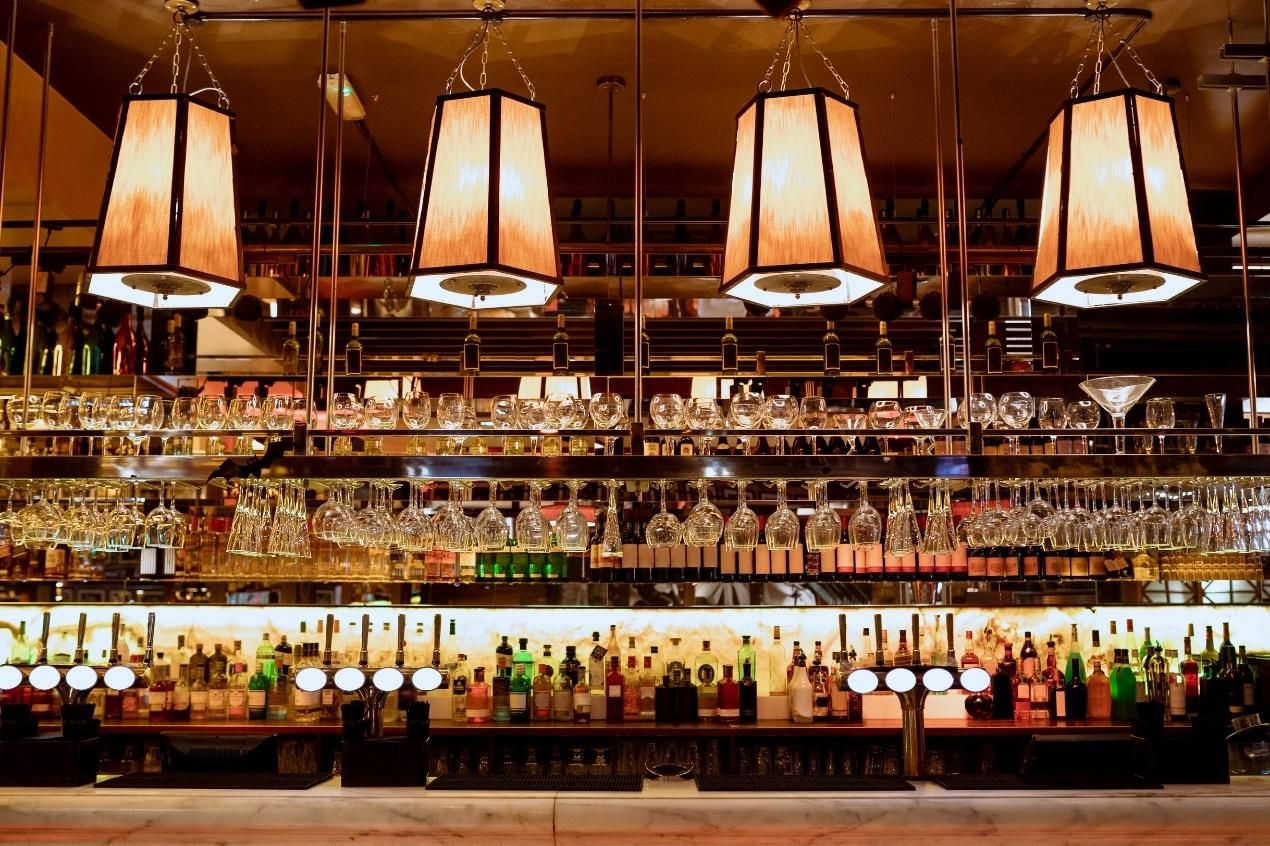 The World's 50 Best Bars is an annual list honoring the best in the international beverage sector. It was first released in 2009 and offered a yearly ranking of bars based on votes from 650 drinks professionals from around the world. The list is the ultimate international guide to the world's best bars and drinking establishments.
The 2022 edition of The World's 50 Best Bars presented by Perrier, was revealed on October 4th in Barcelona, Catalonia, Spain at an in-person awards ceremony broadcasted worldwide.
Let's learn about the list of bars that have won this prestigious award in London.
#2 Tayēr + Elementary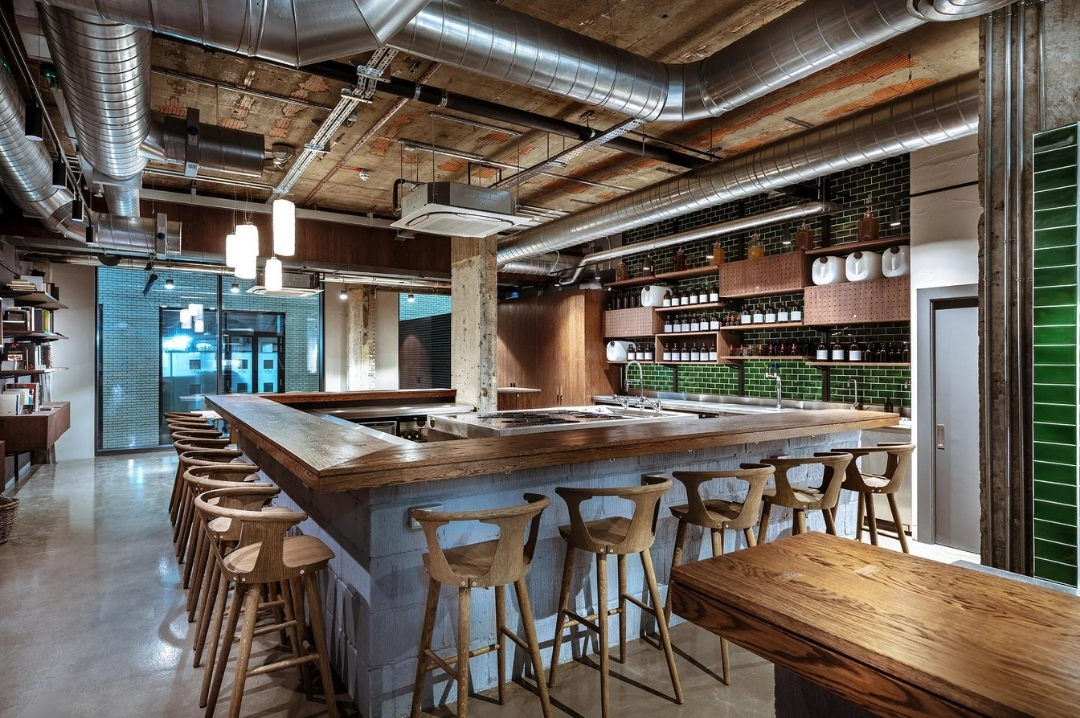 Image Source- Tayēr + Elementary
Tayer & Elementary was established in 2019 by Monica Berg and Alex Kratena and it felt like a look into the future. From the décor to the approach to service and the drink-making process, every aspect of the cocktail bar has been revamped. The venue is divided into two parts.
The Elementary has an industrially styled street-side décor just like the regular bars that you can visit for a quick drink. You can see a long communal table and seasonal cocktails served from the taps. Here you can also enjoy their at-home own-label wine and beer. You will also get the signature One Sip Martini and a rotating menu of seasonal twists on classic drinks. The drinks are simple and offered in uniform glasses that focus on the liquid.
Tayer takes a more forensic, culinary approach, employing lesser-known ingredients produced by high-tech equipment to give new flavor experiences. With daily recipes, this is the liquid equivalent of fine dining, but without the pretense. The only thing that can be a bit fussy is the bar's focus on flavor.
Address:
152 Old St, London EC1V 9BW
#8 Connaught Bar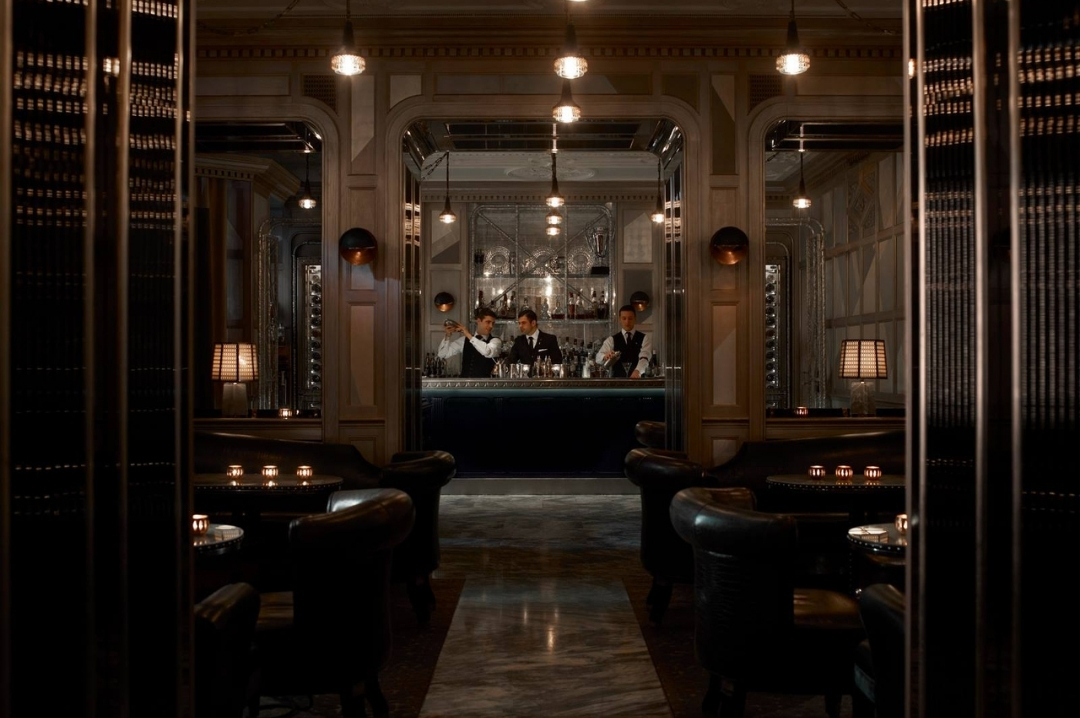 Image Source- Connaught Bar
Connaught Bar the epitome of elegance in bar form, is currently in its 15th year and has set the standard for London hotel bars for many years. Agostino Perrone, Giorgio Bargiani, Maura Milia, and their team have produced a global icon by bridging the gap between classicism and modernism, traditionalism and innovation.
Visit the Connaught Bar in Mayfair and you will step into another world. Here conversations flow amidst candle-lit tables and sparkling glasses. Mixologists create unique combinations as well as time-honored classic cocktails behind the bar. The current menu, Impressions, delves into the interactions that shape experience. Impressions are proof that their innovative process has always been fluid. Ingredients have been reimagined and classics have been redefined. Each cocktail is an opportunity to experience something new.
The Cloud Nine, made with bourbon, orange vermouth, pistachio, raspberry, and foamy bitters, is a shining star on the menu: when you view it from above, you will feel like staring at whirling clouds. The drink, like everything else at the bar, has pageantry and flair to it that is never flashy. The Connaught Bar has successfully managed to mainstream excellence, enhance the hotel bar, and establish new traditions. And, of course, don't miss their famous Martini, delivered from a handmade trolly.
Address:
Connaught, Carlos Pl, London W1K 2A
#23 Satan's Whiskers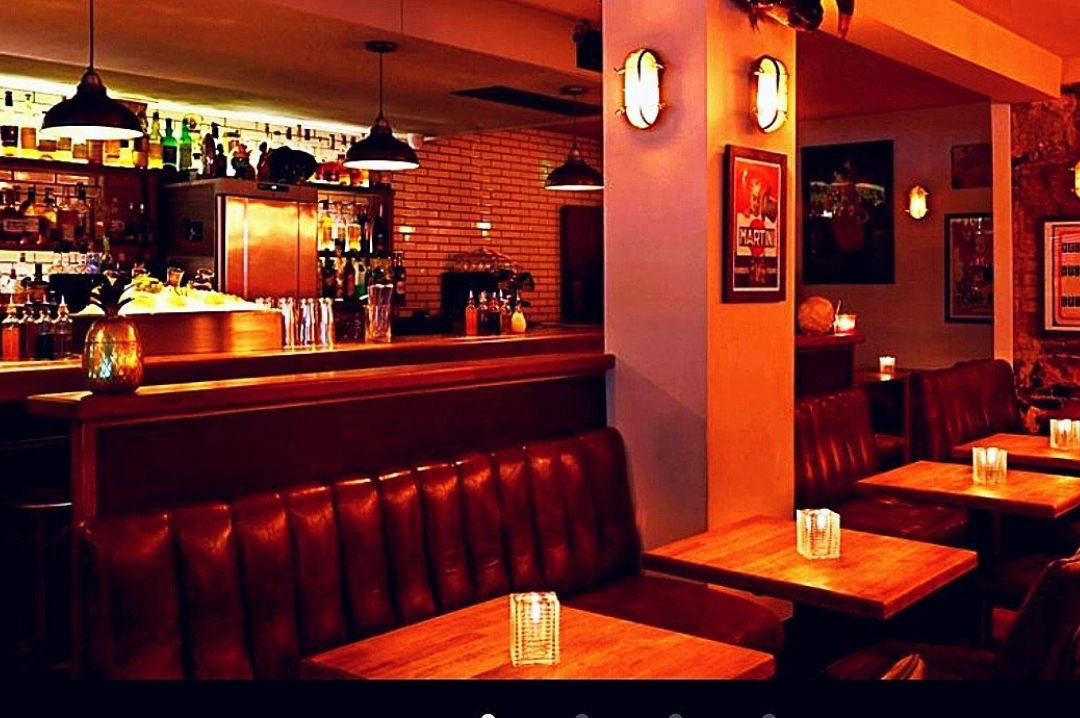 Image Source- Satan's Whiskers
Satan's Whiskers is the maestro of the bar experience when it comes to drinks, service, and atmosphere. And most probably that's why it's known as London's bartenders' bar. Satan's Whiskers is located in east-ish Bethnal Green, away from the glitz of central London. When you get inside you can see exposed bricks, taxidermy, and vintage booze posters intertwined with its popular hip-hop playlist.
The moment you enter you will know that this place offers cocktails with a classical base. Here you can enjoy some of the city's best classic cocktails. So, no frills - just delicious drinks, amazing ice, and stunning glassware. You can enjoy the best Manhattans here, but the menu changes daily because the bartender is skilled and dedicated to using fresh ingredients. Satan's Whiskers, now in its tenth year is becoming more of an institution with every passing year.
Address:
343 Cambridge Heath Rd, London E2 9RA
#30 Swift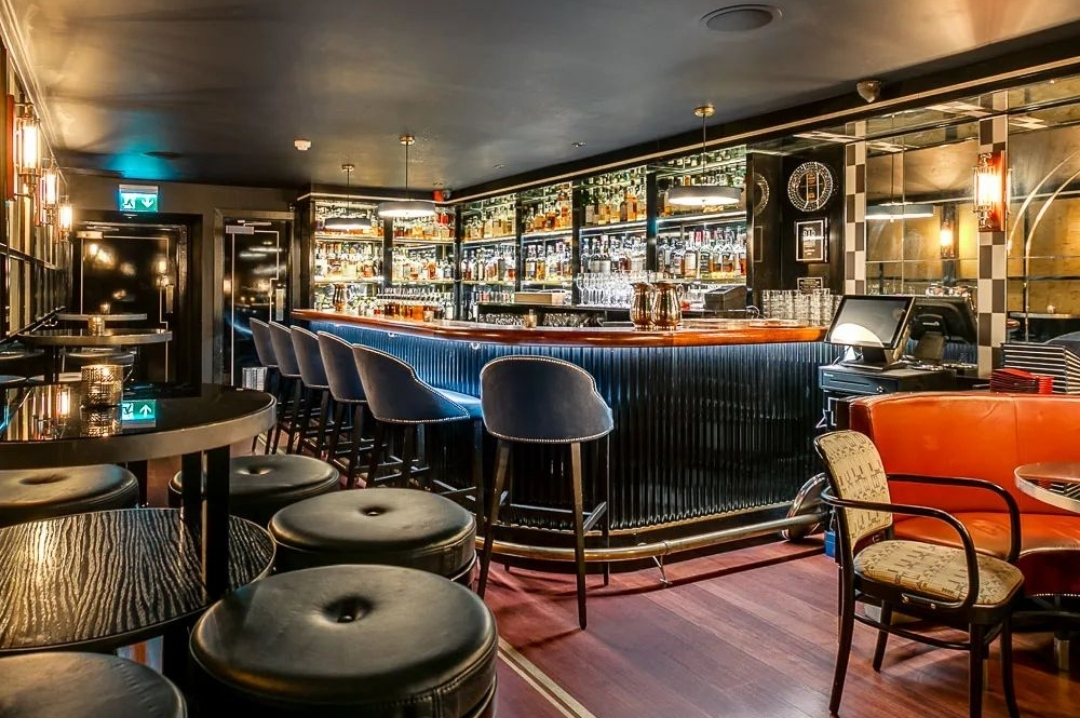 Image Source- Swift
Swift in Soho is a bar for the times, with elegance and efficiency in perfect proportion. The more transient room upstairs, with clean but stylish Art Déco-Esque furnishings, is the ideal stop-in destination. Drinks are sophisticated but executed quickly, whether it's a classic Dry Martini, the bar's famed sorbet Sgroppino dish, or its wintery Irish Coffee. This is the type of bar where you go into for one drink but end up enjoying too much to leave.
Downstairs, the ambiance changes; you may need to make a reservation, and once you're settled into your booth, you'll want to remain for a while. After all, there are 300 whiskies to pick from, as well as a cocktail menu.
Swift's proprietors, Bobby Hiddleston and Mia Johansson (together with Nightjar's Rosie Stimpson and Edmund Weil) have built the ideal modern cocktail bar, with all the excellence but none of the pretense. Unsurprisingly, sister venues are springing up all over London.
Address:
12 Old Compton St, London W1D 4TQ
#37 A Bar with Shapes for a Name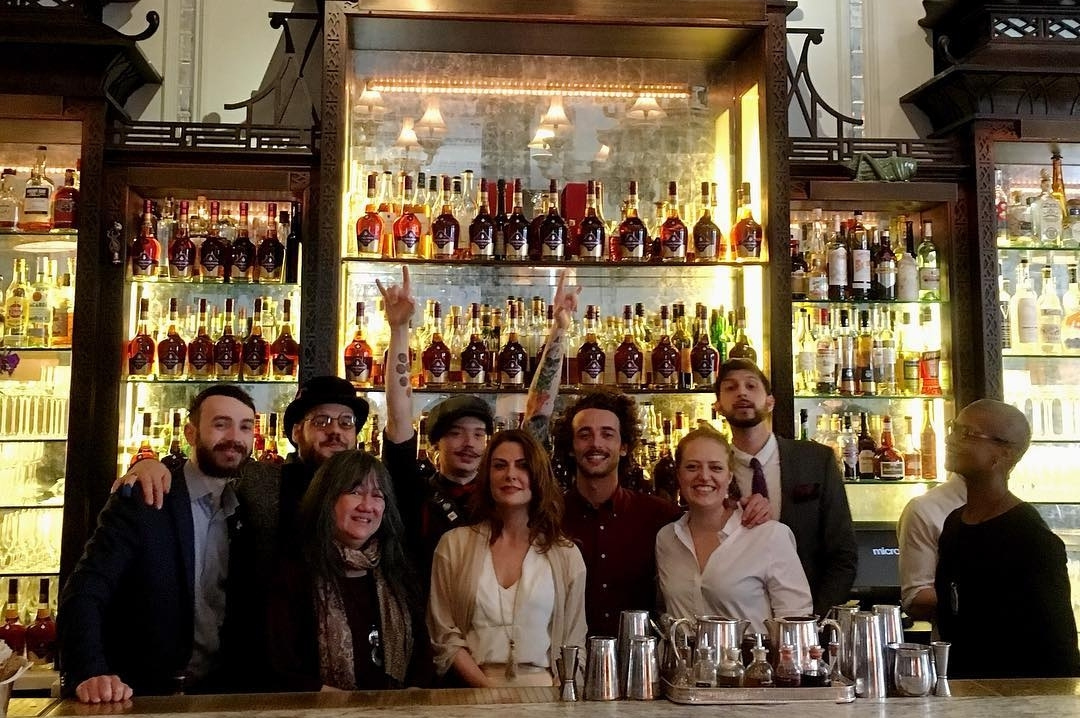 Image Source- A Bar with Shapes for a Name
Remy Savage and Paul Lougrat's east London pub has no spoken or written name and is marked by shapes rather than words - a yellow triangle, red square, and blue circle. Shapes is a tribute to the Bauhaus school of design. Everything inside has been crafted through the lens of functionalism and simplicity. The decor and space will transfer you to 1920s Weimar, while the mixed drinks are created with alcohol from a deliberately restricted (and blind-tasted) back bar.
Even though there are layers of research and sophisticated techniques behind every cocktail, they are efficiently executed and look clean. You must definitely order Pastel, a pre-batched drink in a bottle and poured into a long glass. It's a long drink of sparkling raspberry, rhubarb, lime, and vodka, but ask one of the bartenders, who are dressed in brilliantly vibrant yet utilitarian overalls, and they'll walk you through the entire process.
Address:
232 Kingsland Rd, Whitmore Estate, London E2 8AX
Written by Aparna Dutta, Beverage Trade Network